This amused me...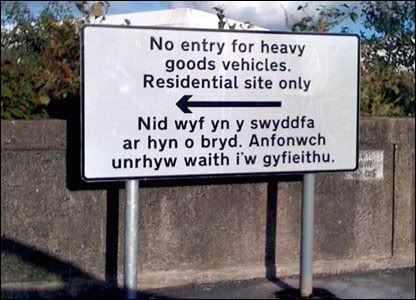 Apparently Swansea Council emailed their in-house translation service for the Welsh equivalent of "No entry for heavy goods vehicles. Residential site only".
They got some Welsh words back and duly put them up on the road sign (all official road signs in Wales are bilingual).
Unfortunately, the Welsh words they got back actually mean "I am not in the office at the moment. Send any work to be translated".
Many thanks to
the BBC
for the story!