.
ETA: Done! It's apparently "Hygrocybe calyptriformis".
My son desperately needs to identify this mushroom he found at the weekend (don't worry, he's not going to eat it, it's for his Duke of Edinburgh presentation). It was in Kent, Southern England, and apparently in a grassy field, definitely not around trees.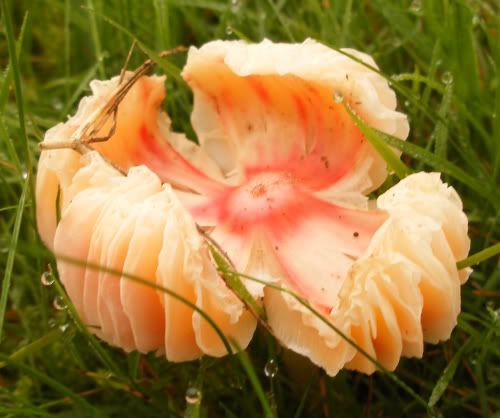 Larger version
here
Here's a picture of another one nearby, at a slightly different stage.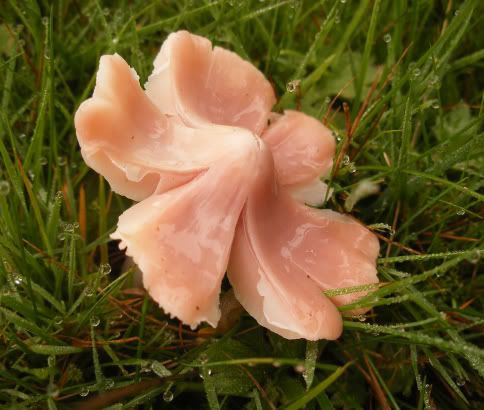 Anybody? Or any ideas where I can look? This has got to be done in the next two hours and the internet just isn't set up to do things like this - I put in "mushroom looks like a flower" and got lots of hits for online games, which confused me big-time.